Following her recent Netflix debut, Tay Swift has got us talkin' once again. From her break through with Love Story back in 2009, we've never stopped relating to Taylor Swift songs about love, with lyrics that seem to mirror our own romantic situationships. As far as datin' goes, our love song Queen has provided us with 11 years of dating advice, been in our ear as we cry over our *first* unrequited love, and has inspired us to always search for more when it comes to love. Feel old yet? Us too, doll! So get ready to find
all
your Taylor Swift merch and sing your heart out once again, babe, coz these 5 romantic AF songs are about to make you wanna fall in love (again) - I mean, why
wouldn't
we trust the Queen of datin' Hollywood's hottest?
Love Story 

Love Story, 2009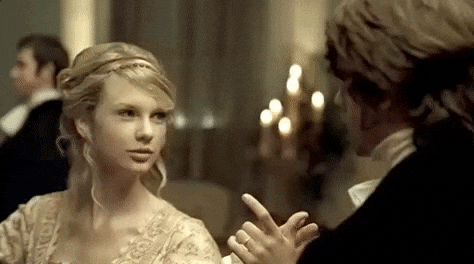 You'll be the prince and I'll be the princess
It's a love story baby just say "Yes"
Get ready to hit replay on all your high school memories, 'coz this throwback is totes at the top of our list when it comes to our fave Taylor Swift albums. Rewriting the most famous love story in history (Romeo and Juliet, incase you didn't catch the memo), Taylor Swift's Love Story had 12 year old us, singing into our hair brush mics. EVERY. SINGLE. TIME. Old but gold, and always with our crush in mind, we love this tune for the happy Shakespearean ending we never knew we needed!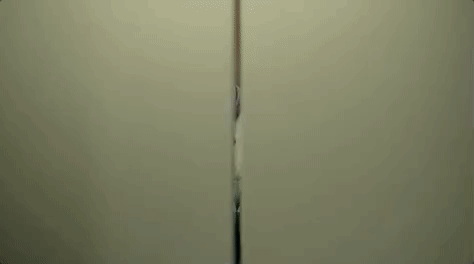 And life makes love look hard,
The stakes are high,
The water's rough,
But this love is ours.
Not to be confused with 'Our Song' (though we LOVE that song), Taylor Swift's "Ours" has us feelin' mega loved up and ready to defy all challenges when it comes to findin' love. In the constant eye of the public, is there any surprise Tay Swift had disapproving comments on her love life? Inspiring us to go ahead with love, even when it isn't always easy, we bet you've related to these Taylor Swift lyrics once (or twice) over. After all, "People throw rocks at things that shine." 
Everything Has Changed 

Red, 2012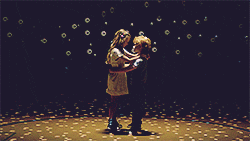 'Cause all I know is we said hello
And your eyes look like coming home
All I know is a simple name
And everything has changed

Featuring Ed Sheeran, could there have ever been a more iconic combo in mind to collab on this love song? We think not, babe! Which is why we love this song for reminding us that love at first sight really does exist, like RLY. Though they never officially dated, which could have resulted in some of the best breakup music ever (coz let's be honest, these two artists seem to manifest all the feels), the Everything Has Changed lyrics will forever be some of our fave. As if the lyrics weren't enough, the cute AF video will never be forgotten. We're not crying, you are!

 Style 

1989, 2014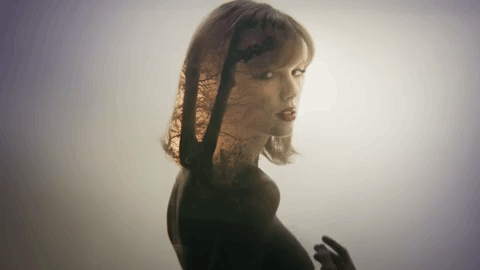 And when we go crashing down, we come back every time
'Cause we never go out of style, we never go out of style

*Instinctively sings: 'Cause you got that James Dean, daydream look in your eye.* We feel you, babe! Will there ever be a time when we don't sing this chorus at the top of our lungs? Whilst there's speculation that this song is about Harry Styles - I mean, all the evidence seems to be there, right? - this is the ultimate love song for dreamin' of your perfect match, even if it's not always plain sailing. Encapsulating the timelessness of love (a.k.a. James Dean), this song speaks more of the emotional and spiritual attraction rather than just the physical. 
Lover 

Lover, 2019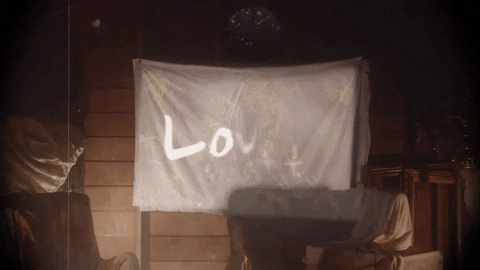 With every guitar string scar on my hand 
I take this magnetic force of a man
To be my lover
One of her most recent, we are STILL not over listenin' to this song. Is it fair to say that Taylor Swift has finally graduated to a healthy and lovin' relationship that we are all totes jelly of? If this doesn't have you envisioning your dream life with your SO or crush, you will be ASAP. 
Feelin' loved up yet? Get ready to say "hello" to your old friend, Tinder, make your diary free for date nights, and top up your closet with the hottest date night outfits that will guarantee you a text back at the end of the night! Shop our date night collection and get ready to start your own Love Story that Tay Swift would be proud of! You've got this, girl.